Optometrist – Family Eye &
Vision Care in Burnham, PA
Wise Eyes Optical – Serving Mifflin County Since 1977
Eye Exams * Contact Lenses * Designer Eyewear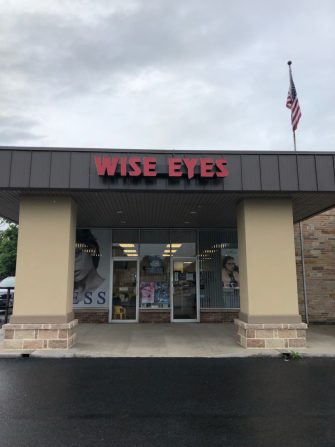 Wise Eyes Optical's Burnham office has been serving patients throughout Mifflin County since 1977. Our office is where it all began, and we have been dedicated to providing excellence in eye care for the entire family ever since! For over 41 years, our team has been your locally owned and operated source for personalized eye care with attention to detail and a compassionate approach that has made us your hometown favorite. Our skilled optometrist, Dr. Colleen McCusker, and team members continue to provide superior, comprehensive eye and vision care for all ages.
Quality Eye Care in Burnham, Lewistown, and Yeagerstown, PA
The Burnham office of Wise Eyes Optical is our corporate headquarters, as well as your destination for dedicated, comprehensive optometry services. Find us on Logan Boulevard near Freedom Avenue. We are just a short drive from the intersection of Routes 322 and 522 for convenient access from Lewistown, Yeagerstown, and other areas in Mifflin County. The Wise Eyes Optical team in Burnham looks forward to helping you achieve optimal eye health and the clearest possible vision throughout life.
Discount Eyeglasses From $39 & Designer Frames – Burnham, PA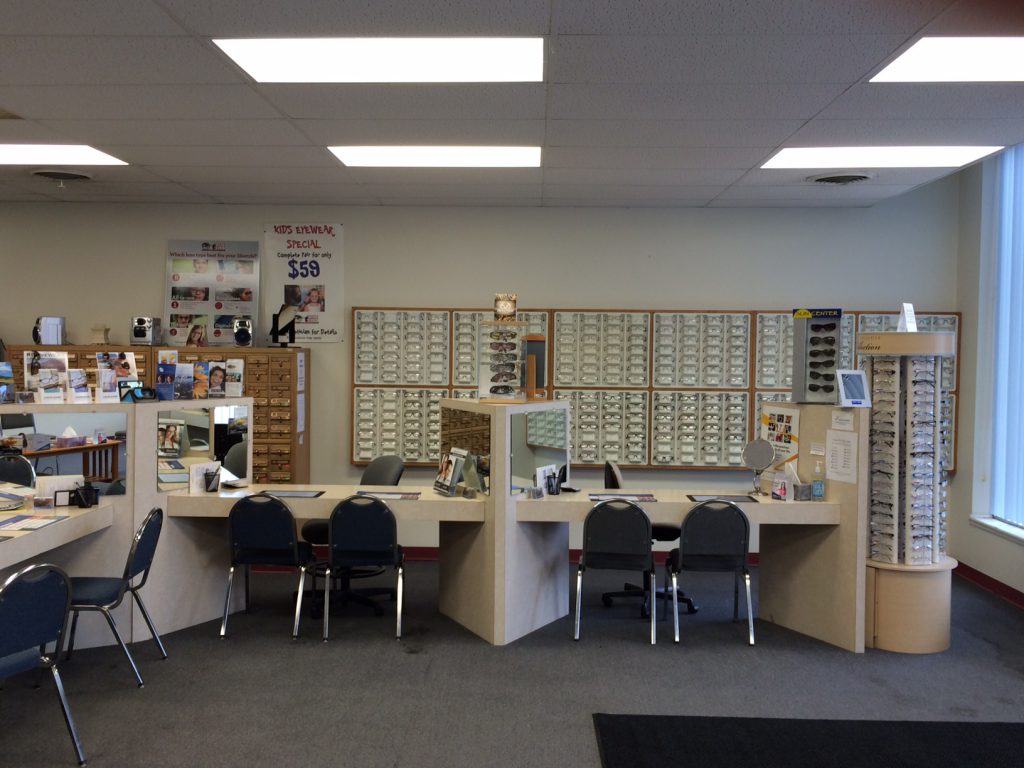 Wise Eyes Optical in Burnham offers frequent sales and discounts on top of our already great prices on a wide selection of quality eyewear. Whether you are looking for a top designer eyeglass or sunglass frame from CoverGirl, TMNT, London Fog, My Little Pony, Harley Davidson, Guess, Realtree, Vera Wang, Kay Unger, K12, the Hemingway Collection, or our other fine eyewear lines, we have a nice selection of head-turning styles to select from in-stock and online. If you are interested in grabbing a cheap pair of backup glasses to keep on hand, we have attractive styles starting at just $39! We proudly serve the needs of our customers in Burnham, PA by providing competent, quality vision care services and exceptional customer care – always. Whether you are an athlete, professional driver, office worker, student, or anyone in need of standard or specialty contact lenses or eyewear to see your best and maximize your performance during work and play, we have the ideal solution to meet your needs – all at a competitive price you will love.
Request an Appointment
Choose a date and time to request an appointment, and we will contact you to confirm.

Wise Eyes Optical accepts most vision insurance plans to help you get the most value for your budget. We also offer periodic discounts and special offers for our valued customers. Please ask your eye care team for details. Thank you for allowing Wise Eyes Optical to serve your family for over 41 years!

Get a complete set of eyeglasses for