Eye Care Services – Wise Eyes Optical
Comprehensive Vision Care From
Certified Doctors of Optometry & Opticians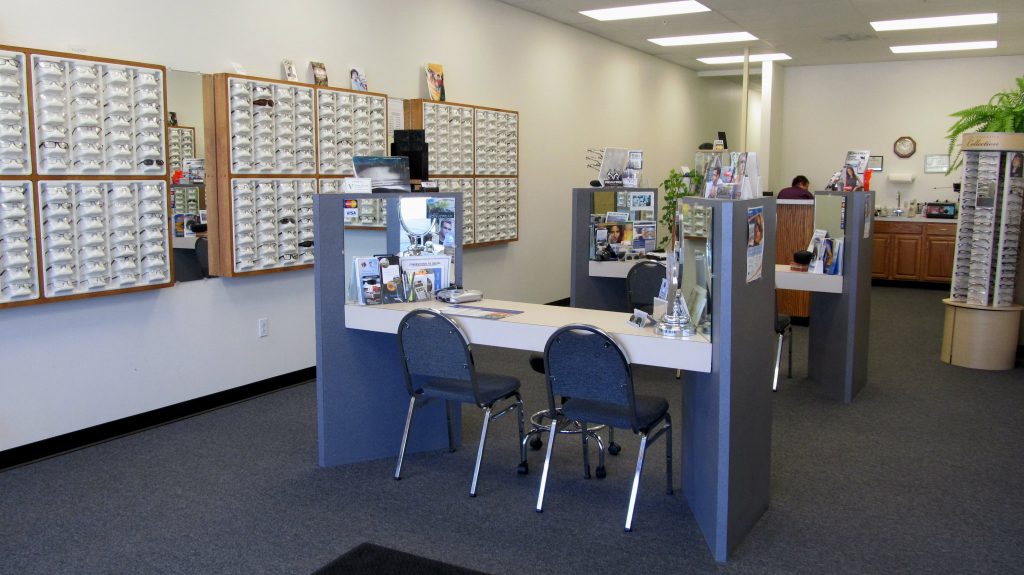 Wise Eyes Optical offers comprehensive eye care and visual services at each of our six locations in Pennsylvania. Trained doctors of optometry and opticians are on-site to provide you with exceptional professional service.
Our Services
We are pleased to offer the following services for our valued customers:
Regular eye exams can help detect conditions affecting the eyes early, when conservative treatments are more likely to be effective. Our optometrist can identify the signs of a variety of conditions whose first signs are most likely to appear in the blood vessels of the eyes, including diabetes, malignant eye melanoma, thyroid disease, and high blood pressure.
Vision-related Medical Treatments
Your local Wise Eyes Optical optometrist offers a wide range of medical treatments and therapies for vision-related conditions to help preserve your sight and overall well-being. Treatments for many types of medical conditions affecting the eyes are available. We treat vision loss, eye infections, dry eyes, amblyopia ("lazy eye"), strabismus (eye misalignment), macular degeneration, and other eye-related medical conditions.
FREE Frame Fittings and Adjustments
For clear, comfortable vision, visit your nearest Wise Eyes Optical center for a free frame fitting. We offer adjustments by trained, licensed opticians to help ensure that your glasses are fit correctly for your face. Do your glasses pinch the sides of your face or nose? Do they feel like they will fall off when you bend over? Is your vision distorted? Are you experiencing dizziness, headaches, or a sensation of "floating" or "swimming" while wearing your glasses? If so, please stop in for a complimentary fitting right away. We can even help you find the best style to fit and flatter your face shape.
*Order Glasses and Contacts Online
– Shop for quality eyewear and contacts with prices starting at just $39!
If you wear or are considering the move to bifocals or no-line progressives, Wise Eyes Optical provides precision eyeglass fitting to ensure that your new glasses will perform as expected. After age 40, most of us who wear glasses can benefit from bifocal, trifocal, or multifocal lenses to see clearly at all distances from near to far; however, proper fitting is essential. We can fit these and other specialized lenses for hobbyists and others with special visual requirements, as well. Stop in to learn more!
Eyeglass Repairs
We offer comprehensive eyeglass repair service in-store for your convenience to help you get the most out of your eyewear investment. Visit us to find out whether your glasses can be repaired. In many cases, we can offer temple lengthening and shortening, hinge welds, spring hinge repairs, frame bridge replacements, drill-mount repairs, rimless frame repairs, flexon and stainless steel frame welds, and more, depending on the type and condition of the eyewear.
Contact lenses must be carefully and properly fitted to match the size and curvature of your cornea, as well as to account for any eye conditions such as astigmatism and dry eyes so the proper lens can be prescribed. Whether you plan to wear your contacts daily or for sports or special occasions only, Wise Eyes Optical provides precision contact lens fittings, consultations, and educational tutorials regarding contact lens use, hygiene, and any health considerations, as well as answers to any questions you may have.
Your eyewear and contact lenses are an important part of living the best possible life! We offer professional care tips and instruction to help you get the most out of your vision aids to ensure their maximum functionality – as well as considerations for your health and comfort.
Wise Eyes Optical accepts most insurance plans. We specialize in applying your vision benefits to help you get the most value for your coverage, and will bill directly on your behalf for your convenience. Please contact your nearest Wise Eyes Optical center to learn more.
One-Hour Service
Many of the services offered by Wise Eyes Optical can be completed in just one hour. With over 40 years of experience serving our local communities, our skilled doctors of optometry, opticians, and support staff have the ability to serve many of your needs right away. From standard repairs to complete vision services, save time with Wise Eyes Optical!
Wise Eyes Optical offers valuable savings and special promotions throughout the year both in-store and online to help our customers get the best value in eyewear, contact lenses, and professional services. Be sure to check back often.
Get a complete set of eyeglasses for