Designer Eyeglass Frames at Wise Eyes Optical
Authorized Nationwide Retailer
of Authentic Premium Eyeglass Frames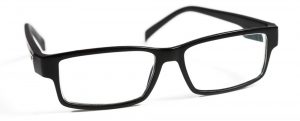 Wise Eyes Optical is your authorized nationwide retailer for the top brands of premium quality, authentic designer eyewear. Accept no imitations! For over 40 years, our team has offered a carefully chosen selection of stylish designer frames to meet the lifestyle needs of our valued customers. Your appearance says a lot about you – and nothing expresses your personality more than your choice of eyewear. Look great while enjoying crystal clear vision on the road, while hitting the books, at the office, and all the time!
Order Quality Prescription Glasses Online – Fast & Easy
Finding the best quality prescription glasses in a designer style online can be a challenge. Wise Eyes Optical eliminates the hassle and makes the entire process fast and easy for you. Our entire designer eyewear collection is carefully hand selected each year. We offer the hottest styles to match your personality and enhance your vision – and your looks! If you are having any trouble navigating our online ordering system, we are available to provide personalized assistance. Call our friendly staff with any questions at: (717) 242-1915.
HARLEY-DAVIDSON® Eyewear Frames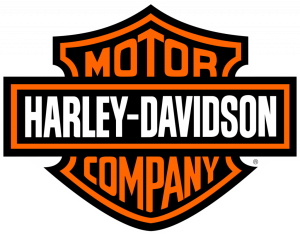 The HARLEY-DAVIDSON® brand is one of the most well-known and respected brands around the world. Since William Harley, Arthur, Walter, and William Davidson built their first bike in 1903, the HARLEY-DAVIDSON® name has become synonymous with individuality, freedom, and adventure. Your glasses go everywhere you go. Choose this rugged brand and express your taste everywhere from the roadhouse to the open road.
The Ernest Hemingway® Eyewear Collection

Live the legend with the Ernest Hemingway® Eyewear Collection. This vintage-inspired line offers a selection of meticulously crafted black and tortoiseshell designs that appeal to our customers in the 20 years and up age groups. Go retro with attractive classic features such as hinge plaques, rivet designs and other unique features that are hard to find these days. Do you have an appetite for adventure, but also appreciate legendary literature? This design line will express your personality perfectly.
GUESS Eyewear

The GUESS brand is for the young, sexy, and adventurous lifestyle. The French influences on this iconic global brand are readily apparent. The brand of choice for innovators in all fields, GUESS is bold and brave. Add a GUESS eyewear frame to your collection for modern European style with a hint of intrigue.
London Fog Eyewear Frames for Women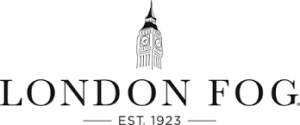 London Fog's classic lineup of affordable fashion frames offers timeless cosmopolitan appeal that easily carries over from the workweek through the weekend. These stylish frames are a smart choice for a look of sophistication at a price point you will appreciate. Quality materials and construction, crisp, eye-catching details, and an incognito color palette blend well with your entire wardrobe. These elegant frames help the woman aged 25-46 go anywhere with a rich signature look in a modern, understated style.
CoverGirl Eyeglass Frames for Girls and Women of All Ages

CoverGirl's eyeglass frames offer a wide range of quality feminine accent pieces for all ages. From subtle classics like rich Bordeaux, deep black, classic tortoise, gold, and silver, to flirtatious styles in several luscious hues of pink, as well as the extremely popular Purple Fade, Havana, and CoverGirl's exclusive eye candy color palette, this line helps you look amazing and well put together no matter what you're doing. CoverGirl is on-trend with the latest styles to bring out the cover girl in every girl and woman.
Realtree & Realtree Girl Eyewear With MAX-4 Camouflage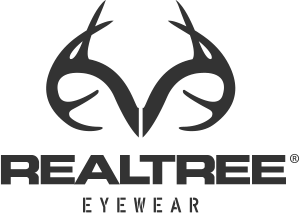 Realtree® and Realtree Girl® prescription frames and sunglasses for men, women, and children feature signature branding and Realtree's authentic MAX-4 camouflage. With looks from traditional to modern in full-rim and semi-rimless styles, there is something for everyone. Several models are also available in "Big Man Fit" (with extended headroom for extra comfort).
Avalon

Avalon offers timeless elegance in designer frames for men and women. This luxury eyewear line offers premium materials in chic, sophisticated styles. Each comes in a designer case with a signature lens cloth.
K12 Eyewear for Children & Teens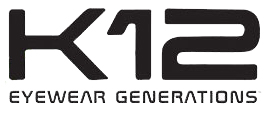 K12 eyewear is cool, tough, and cute. This designer line is affordable and durable. With styles just right for the K-12 generation, this eyewear line is spot-on. Fun, bold colors and designs geared toward safety and comfort make these frames the perfect fit for children and teens.
My Little Pony – Enchanting Eyewear for Girls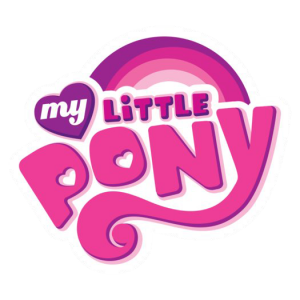 Girls (and moms) love bringing the fun and magic of My Little Pony along on adventures! Now, the enchantment can go wherever she goes with this brand new exclusive eyewear line featuring . Multicolored rainbows, textured stars, sparkling jewels, eccentric clear candy tones, special secret cutie images inside the temple tip, and playful use of color frolic in this wonderful line of vibrant designs for young ladies aged 4 and up.
Teenage Mutant Ninja Turtles – TMNT Eyeglass Frames for Boys & Girls

Support your favorite heroes in a half shell with these Teenage Mutant Ninja Turtles eyeglass frames featuring Michelangelo, Leonardo, Donatello, Raphael – and even Master Splinter! This is Turtle Power to the max. Be the coolest dude in the pizzeria, while skateboarding through town, practicing your ninja moves, or just chillin' in the sewer with these bodacious glasses. Cowabunga, dude!
OnGuard Safety Eyewear – Protective Prescription Safety Glasses

OnGuard Safety is the leading designer of attractive prescription safety glasses ideal for a wide range of career, hobby, and leisure activities. This line of protective eyewear is perfect for sports, industry, and similar applications. OnGuard Safety is well known for their innovative approach and advanced application of the best protective technologies available in safety glasses today.
Cantera – Eyewear for the Bold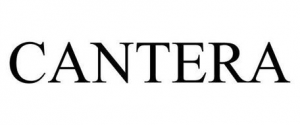 The Cantera line of designer eyewear for young men and women offers bold designs and dynamic shapes that perfectly express the personality of trendsetters everywhere. Face your fears head on and conquer all limits with Cantera, the brand of Champions. Compete and conquer – with style.
Enhance Optical Designer Eyewear Collection

This line of unscripted styles offers the perfect eyewear to suit everyone. The Enhance Optical Eyewear Collection is as diverse as you are. With styles from classic to contemporary, your eyes never looked so good.
Bongo Luxury Designer Eyewear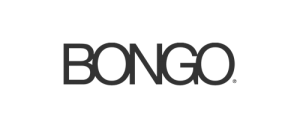 Designed for the new generation, Bongo's designer line of eyewear is young and hip. Fresh takes on beloved classics deliver inspiration in these attractive frames designed for today's active young man and woman. Experience all the luxury with none of the stuffiness. Cool, colorful accents and bold patterns make Bongo a Hollywood favorite. Join the in-crowd with a pair of your own and add some glam to your style today.
Vera Wang Eyewear Collection for Women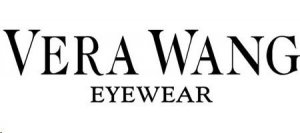 Designer Vera Wang brings sophistication and drama to your eyes with her exceptionally stylish line of eyewear. This superior collection embraces modern luxury with feminine details including Swarovski crystals, stylish temple designs, and more for a polished finish no matter your style. Vintage themes take on an opulent twist with attention to detail all around. For women who want to look their best all the time, the prestigious eyewear line from Vera Wang delivers.
Kay Unger New York – Eyewear for Women

Stylish women around the world know they can rely on Kay Unger New York for designs that express the spirit of strong, modern femininity with understated elegance. Shop the Kay Unger designer eyewear line with confidence and enjoy the sophisticated style and the spirit of European fashion that is Kay Unger New York.
Vavoom by Vivian Morgan Eyewear for Women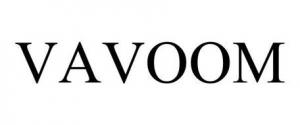 The rich, bold colors and fine details of Vivian Morgan's Vavoom line of eyewear for women bring modern sensibility to high fashion. This stylish line of eyeglass frames takes your look to the next level with eye-catching accents and flashes of bling to bring out all your best features.
Wired Designer Eyewear for Men

The contemporary man with a sense of style chooses Wired designer eyewear for a modern look that flatters. The premium quality materials, precision detailing, and exceptional craftsmanship of Wired says it all. Enjoy a wide selection of comfortable, lightweight frames with subtle branding and luxury features for a look you will be proud to call your own. Each pair includes a signature protective eyewear case and luxury microfiber cleaning cloth.
Coppertone Polarized Sunglasses

Since 1944, Coppertone has been the brand to trust for superior sun protection outdoors. Whether your time outside is for work or you just want to get outside and hang out with family and friends in comfort, Coppertone Polarized Sunglasses offer high-performance style with lens options designed to protect everyone under the sun. When you need unbeatable comfort, sharp visual clarity, crisp, natural color, and the ultimate in UV and glare protection on the go, choose Coppertone – America's #1 Sun Protection Brand.
Capri Optics
Capri Optics is a fashion-forward family company built around strong values of integrity, gratitude, loyalty, warmth, and a commitment to excellence. For more than 45 years, this Brooklyn-based optical manufacturer has offered one of the largest selections of high-quality, stylish frames at a family-friendly price point. Choose from 19 distinctive collections from trendy to traditional in styles for kids, teens, women, and men. Frames include attractive handmade Italian Mazzucchelli, German Wagner stainless steel, premium colored baked-on enamel, ultralight minimalist frames weighing just 3 grams, and much more. With Capri Optics' designer-inspired concepts and quality construction in petite to big, wide, and oversized fits, you never have to compromise your family's vision, budget, or style.
Di Caprio Frames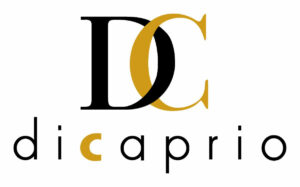 Choose Di Caprio Frames for the best looks from the world's couture runways, celebrity fashion, and cosmopolitan street style. Men, women, and kids love wearing these elegant and versatile looks. Di Caprio takes you from corporate boardroom to business casual with a cool, commanding presence. Ease into formal banquets, social events, and dinner dates with Di Caprio impact. Look your best no matter where the day takes you! This collection features the largest range of trendy frames with superior durability, premium materials, and quality construction so you can enjoy a fashion-forward look that lasts.
Retina Shield by Shore Lens
Shore Lens Company is your source for unlimited value in complete eye and vision protection. This premier optical provider has a solid reputation for superior customer service, affordable pricing, and a wide selection of optical designs and materials. If you are regularly exposed to computer, smart phone, and digital devices, protect your retinas against harmful blue light with Shore Lens Blue Shield AR-enhanced sunglasses. This advanced Retina Shield not only guards against harmful UV radiation, but also takes protection to the next level by absorbing all wavelengths to 400nm. This is an ideal choice to reflect more dangerous blue light away from the eyes to shield the sensitive retina while ensuring optimal visual contrast.
NEW YORK EYE®
Since 1978, NEW YORK EYE® has offered well-made designer eyewear styled right to meet the preferences of most customers. As a leading manufacturer of eyeglass frames, NEW YORK EYE® provides more than three million eyeglass frames annually and serves customers in 50+ countries. Keep them staring with effortless style! With quality frames for even the most discerning, modern eyewear customers choose NEW YORK EYE® for brand collections that speak to the eyes and sensibilities with exceptional value.
Get a complete set of eyeglasses for