Our Sunglass Picks for a Cool New Summer Look
Ready for a Cool New Summer Eyewear Look?
See Our Top 5 Sunglass Picks for 2021
Celebrate summer with clear vision – and a cool new eyewear look! Wise Eyes Optical offers attractive, comfortable sunglasses for the whole family. Our top 5 sunglass picks will take you through summer 2021– and well into fall – with unstoppable style!
1. Walk On the Wild Side
Add a pop of color to your wardrobe with one of 2021's hottest new looks! The Angelina frame provides UV protective eye coverage in a featherweight design featuring comfortable spring temples. Angelina is available in zebra grey with brilliant purple demi accents and a bold tortoiseshell-inspired frame with red accents. From the campus to the boardroom, stake your claim as Queen of the Wild with the Envy Angelina!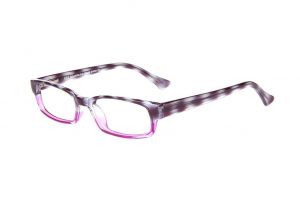 2. Who Needs a Wingman?
Active lifestyle? These classy modern sunglasses have your back! Whether you're an athlete, hiker, biker, heading out on the own, or you just enjoy the freedom of a comfortable, lightweight style, you can have it all with the Flex Max 3001 frame. This handsome espresso brown titanium frame is designed with quality craftmanship. It flexes when bent or twisted – then goes right back to its original shape. With polycarbonate lenses for durability, the Flex Max 3001 frame makes an ideal pair of custom prescription sunglasses for your on-the-go lifestyle. Get this look for top performance. Look amazing with worry-free style!

3. Earn Your Stripes
Want an impressive look that stands out from the crowd? Avalon eyewear nailed it! Get 2021's hottest look for teens – STRIPES – at Wise Eyes Optical. The K12 4102 frame is sturdy enough to handle most playground and youth sports activities, yet lightweight and comfortable. Thanks to its featherweight polycarbonate lenses, adjustable nose pads, and spring temples, K12 4102 is ideal for all-day comfort. Choose Transitions® lenses for seamless wear from the classroom to afterschool activities, spending time with family and friends, and more. Choose from Turquoise, Black, or Magenta Stripe – or get one of each!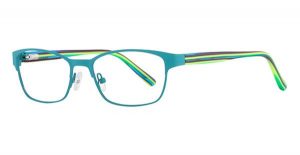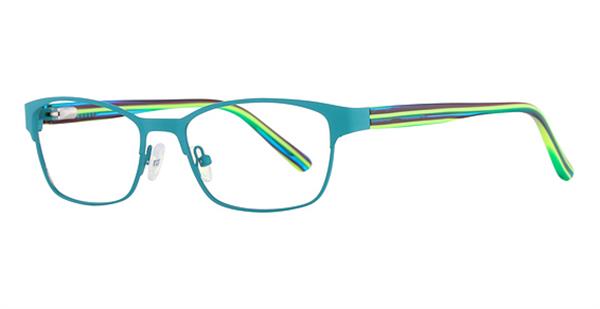 4. Are You a Fly Guy (or Gal)?
3 . . . 2 . . . 1 . . . Get ready for takeoff! Aviator-style sunglasses are back in a big way for 2021! Get the original "fly" look with our economical lightweight Capri Palm frames. This traditional military pilot style in Gunmetal features the stylish, edgy look of a double brow bar with discrete modern features for added style and comfort. For continual day-to-night wear, choose photochromic lenses for the ultimate in convenience. Although this heroic look is a big hit with the men for highlighting the masculine jawline, the Capri Palm is versatile. It's a large following with the ladies, too!

5. Hold the Paparazzi. It's Hollywood Glam Time!
Do you love fashion, but demand an elegant look with class? The Envy Hazel frame is perfect for you! This quality eyewear design virtually screams "glamour"– without making it look like you're trying too hard. Pair with a comfortable outfit that reflects your personality. You'll feel like a star in no time. Enjoy cool confidence while hiking, camping, driving, shopping, or dropping the kids off at school in your choice of beautiful, understated brown or elegant rose frames. Even if you're just heading out for a quick stroll around the block, you'll look and feel amazing in your custom Envy Hazel sunglasses – and heads will turn!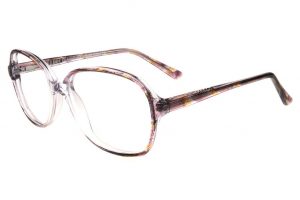 Treat the Whole Family to a Pair of Cool Shades!
Our awesome sunglass options for men, women, teens, and children are available with either no-n-prescription or prescription lenses. Choose a standard lens tint, take your vision to the next level with Coppertone® Polarized Lenses, or advanced options including Transitions® and ZEISS PhotoFusion photochromic lenses. Get superior protection from harsh glare, UV, and bright sunlight for high-performance vision no matter where the day takes you.
Contact Wise Eyes Optical
Order Prescription Sunglasses Online
Ready to order online? All you need is your prescription! Looking for more inspiration? Have questions? Contact us! Wise Eyes Optical is a complete vision center. We're here to serve all your family eye care and vision needs – while helping you look and see your best! We invite you to visit us on Facebook, request an appointment at one of our six locations in Central Pennsylvania, or give us a call for personalized online shopping assistance at (717) 242-1915.